I was rebuilding my development setup following my recent hard drive crash when i came across this very useful Mac utility: Dterm.
Put simply, it allows you to go to a folder using finder, press a hotkey (apple + shift + return, but that can be configured) and then a window comes up where you can enter a command line: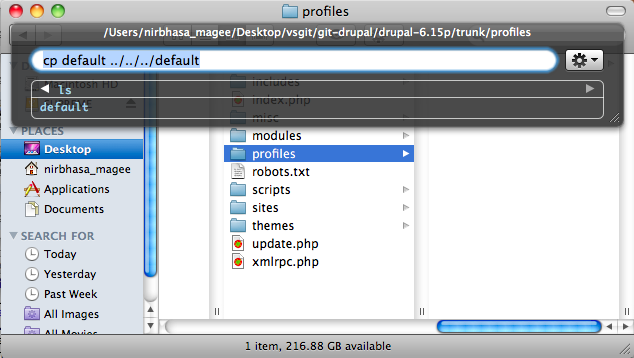 Perfect if you just want to enter one command, you can also select files and use them as argumants. And if you need to do more than just one line, press shift + return and a Terminal window will open up already arrived at that folder.
( p.s notice the amount of space i have in my new hard drive – every cloud has a silver lining 🙂 )